hm bakit biglan
g n
agin
g fil
ipino ang l
angua
ge sa interface ng blogger ko? hindi keri yung iba e.
"kunin ang g
oogle
ac
count" -- ha?
"tin
gnang muli
" -- gramm
ar ch
eck!
"i-edit
a
ng
ht
ml" -
- weird
"mag-compose"
-- hmmm
.
"mag-sign in"
"bumuo ng blog"
yoko nah.
dapat may taga-sent
ro
ng w
ikang pilipin
ong
tumingin nito. a
nd how do they spell pictures? "letrato" waaaa
aah. ano'n
g
dicti
o
nary gamit niyo! bumili ng vicassan. nyets.
*
speakin
g of pictures, nami-miss ko nang
m
ag-photography ulit. nakaka-engganyo yung mga works ng participants sa basic black and white photography workshop ni anne at b
e
ng. na
g-ex
hibit s
ila last sa
turday afternoon sa bernal gallery at tumugtog ang il
an
sa amin sa en
gkan
tada ng two songs lang naman. so bet
lang.
miss k
o ring m
ag-ex
hibit
. k
ahit m
ega-hag
gard ang
pr
eps, nakaka-miss din kahit papaano...
naisi
p ko lang. di
ko pa
y
ata na
-sha
re dito yung photo exhibit chenes namin last year ng mga ex-isis gels and a
curre
n
t isis gel forever heh
e.

samp
ol: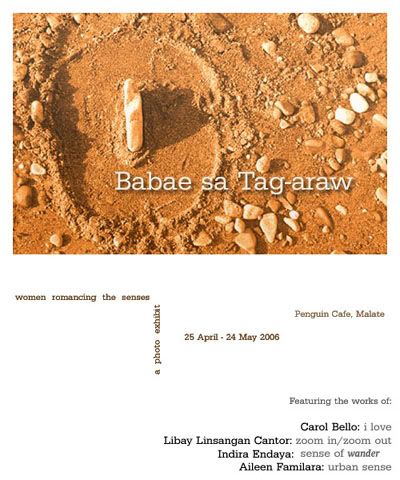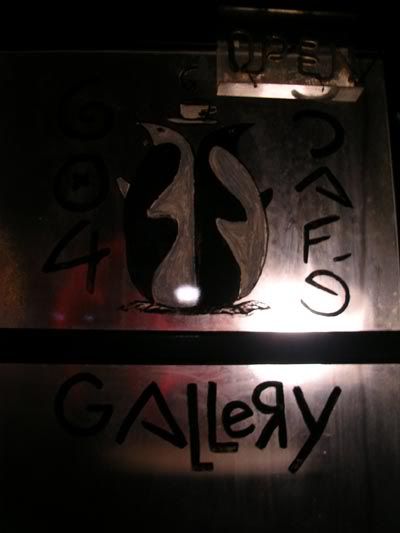 ex
hibit
'
s title w
as named

BABAE SA TAG-
A
RAW:
WOMEN ROMANCING THE SENSES
held at the
famed old malate haunt pengui
n c
af
e na nagtatago sa pangalan
g rock ola ca
fe these days. we opened april 25, a day after my bi
rth
day, and closed a month after.
poster design made by le
nski.
ang mga puki ng pitik hihihihihi:(sorry addicte
d a
ko sa allitera
t
ion)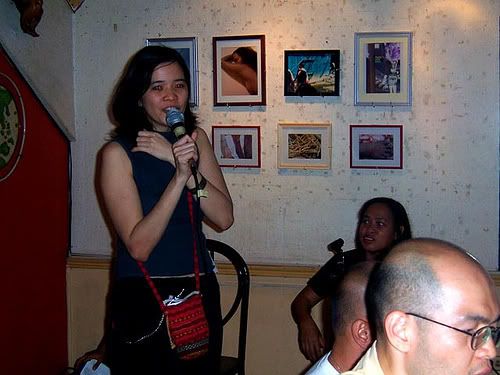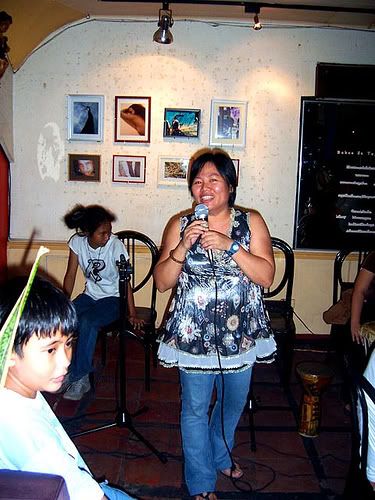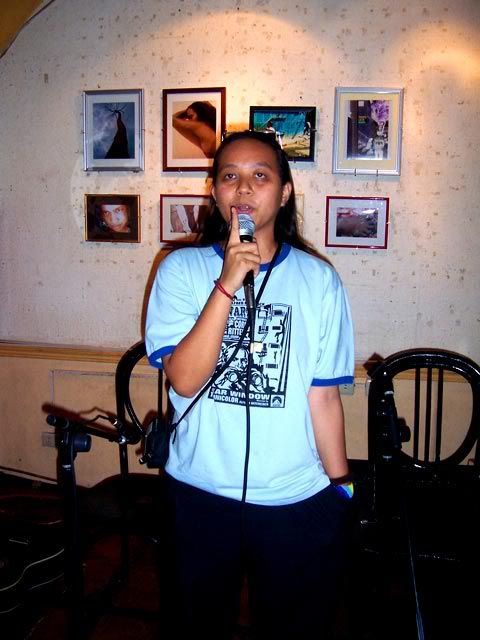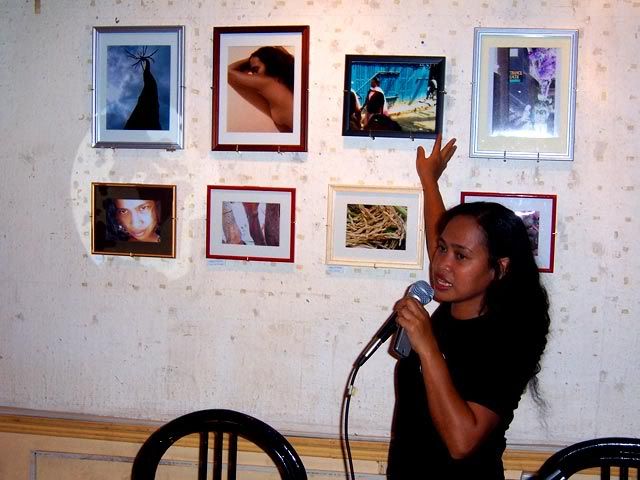 my good friends ind
ira enday
a,
a
ileen
familara, me a
nd carol bello.
what do we have in common? lahat
kami nagtr
a
ba
ho sa iisan
g feminist media org NGO. ang award: si lenski, naroon pa rin hihihi. indi's somewhere in europe na, carol is somewh
ere in UP and i'm somewhere in the cosmos hehehe. chos.

salamat
n
ga
pala kay adam dahil litrato niya ang apat na ito.

nga
pala, pi
tik is the t
erm used b
y news
paper photo
graphers to refer to the action of photographing so
met
hin
g. "p
ipiti
k lang ako dito." o kaya "pitikin mo na
yan." pitik, meaning kuhanan mo na ng litrato.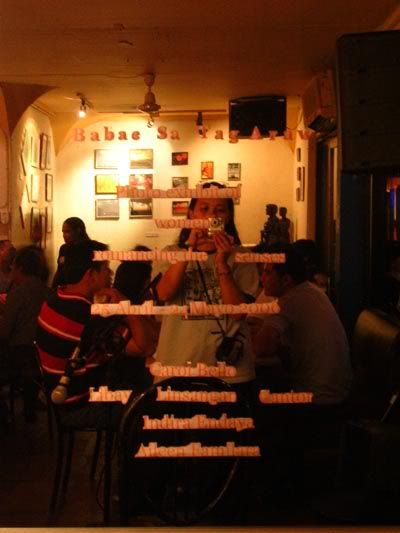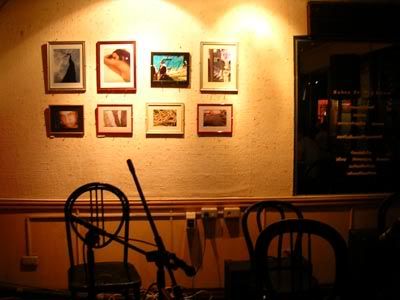 the m
irror th
ingie and th
e stage area
.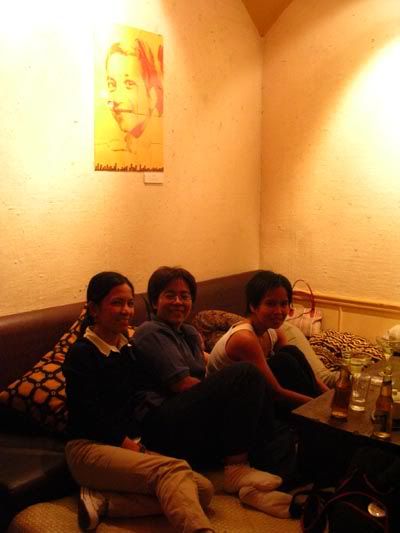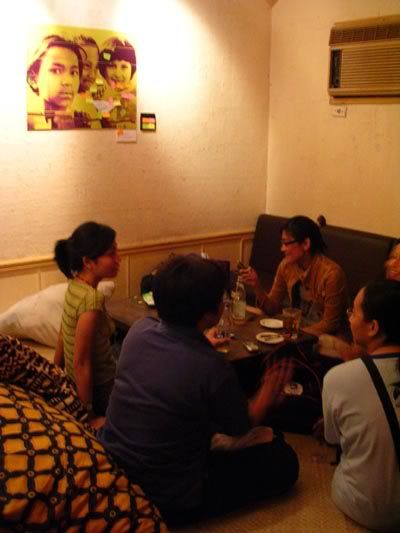 indi's corner
walls. doon
siya sa looban doon sa cozy n
ook near the bar. she made two m
osaic-type photos of nepali girls and stuff, interactive with post-its whatnots. cute siya.
there i was hanging out with the
le
zzi
es at t
hat
corne
r, sina
ani
and
roda and roda's frien
d. and some other
penguin ha
bitu
es like me,
new generation l
ezzi
es
nga
lang sila, mos
t of them also from thelword egroup i be
long to, tho
ugh
i
can't r
ecall al
l their names.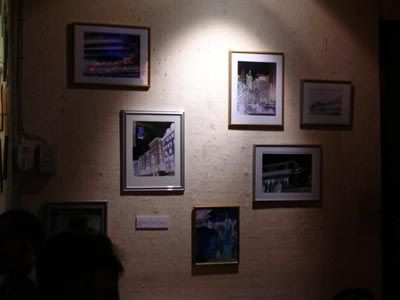 len's wall and carol's wall, which
was ad
jace
nt to one of mine. we three did ph
otograp
hs pero si lenski
reversals ang
ginawa. cute nam
an. carol made big prints.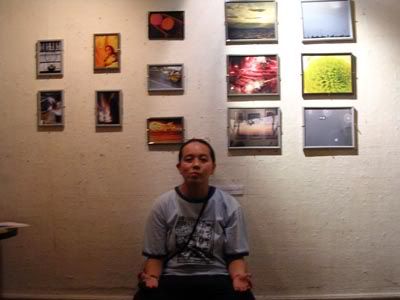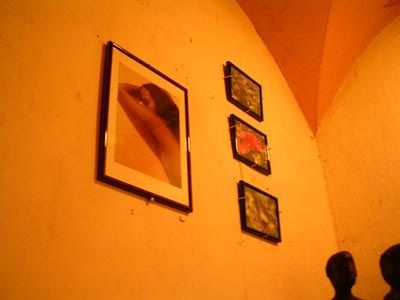 my wall, obviously. i exhibited
small
prints, mg
a
5r
a
nd 8r lang
, th
e most famous of wh
ich is m
y
shot of carol there
. ang dami niyang fans na gustong bumili nito, pe
ro ayaw ipabenta ng lola mo
e. keri lang.

yeah we were also selling our stuff. may bumili naman.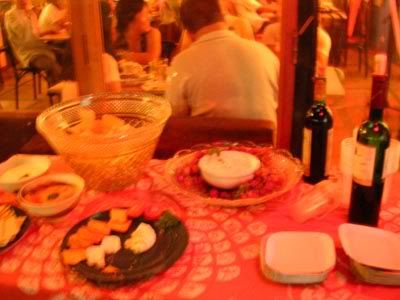 yeah we had cocktails.
salamat k
ay
earnes
t sa pa
gtulong sa pag-prepare nito. i brought some red wine bottles. ubos lahat syempre.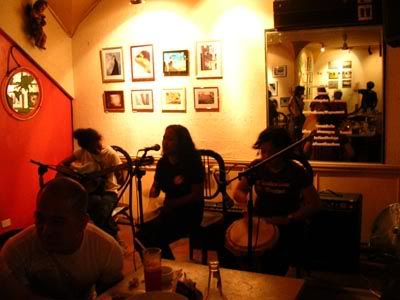 and if
carol
is there, music is also there. they had a music jam nung
op
eni
ng amidst the noisy noisy crowd -- kasi po ang dami lang pumunta sa opening, i swear! tuwang-tuwa kaming apat. this is carol with dibayn and kwami. early incarnations of engkantada, p
i
ecemeal baga.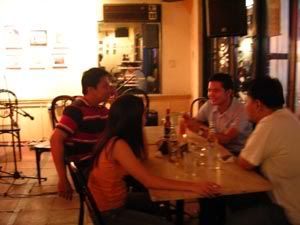 lenski's guests, including ate ch
i,
ang
a
ming favorite cop
yedito
r sa isis.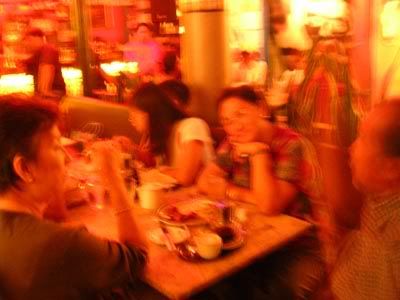 my gue
sts. that's my tita pining and my cousins, my mom and pop. happy naman sila. hap
py rin ako. happy kaming lahat nung gabing iyon.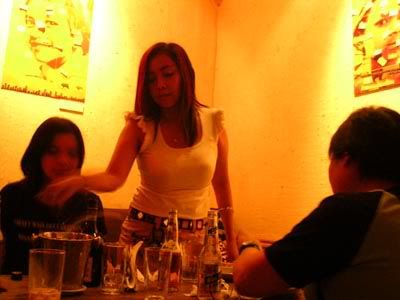 our writer friend guests. si jo
el g na ob
sessed sa horror flicks, i think that's ever-broodin
g poet vince sa likod, and then in
di.
..a
nd the
n indi
an
d starsh
uf
fl
e
r jovan, our favorite
graphics artiste. at si len. at ang b
inili ko
ng bail
ey's,
one of our favorite drinks. yummy.

we also conducted a mid-exhibit poetry reading session with music, of course. nagbasa ako ng ilang tula at kumanta ang ilan.


there's ani from the feminine force group who is also a poet. nagbasa siya. thanks ani. i liked her poem. si frances pala yung nasa foreground.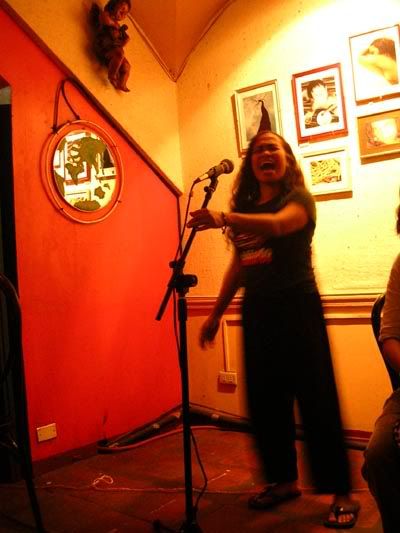 tu
mugtog
ulit ang mga gels.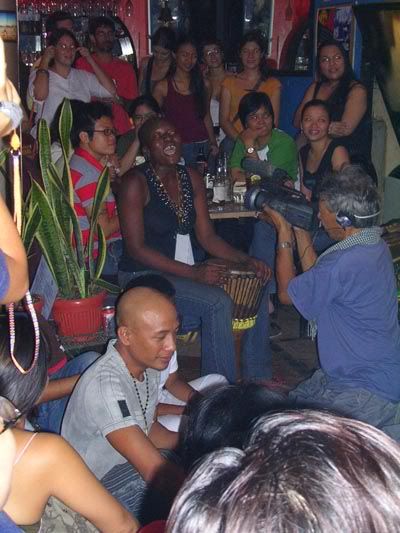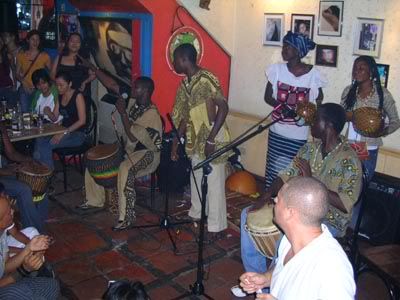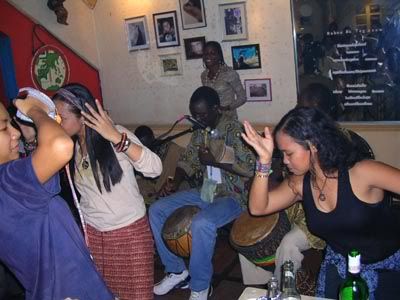 sa closing night naman, nagkataong may kasabay na eklavu sa gabi yung pen
g
uin. there was a world thea
ter conference chuvalu sa CCP yata that week kaya butch, the penguin owner (and ka-band ni carol sa pinikpikan) had a night program where an i
ndigenous group fro
m burkina faso went and played music and stuff. everybody danced
. saya!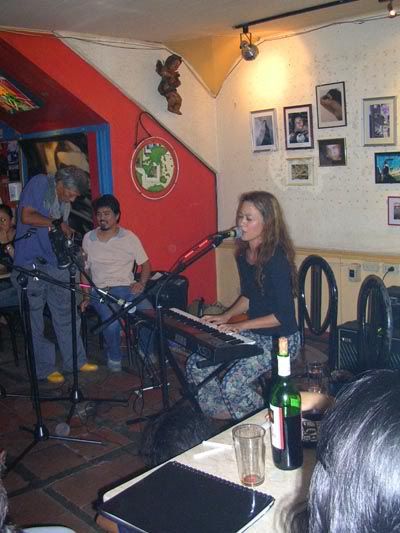 pero may sarili pa rin kaming ek nun. here's our friend, writer din and now singer isha performing
som
e
songs. there's her hubby and gig julalay robert quebral sa lik
od
.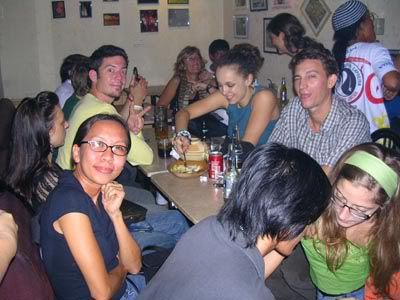 some of my guests pa rin. my
c
ou
sin rona and her hubby xavier with their french frie
nds.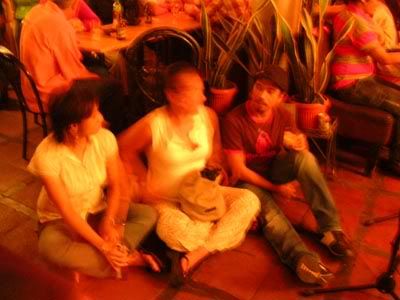 and jay cruz, a writer friend but more of a dancer, from the dancing wounded com
mune. nag-hang out din sila dun.

saya nitong mga araw na ito. sana maulit.
hm, may venue na e. gawa na lang ng bagong photos...

yeh.

eto yung ilan sa photo
s na in-exhibit ko. share ko lang.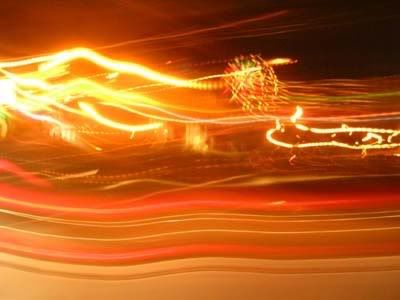 i call this one "swirl street." nakaw shot a la lomo padaan sa marikina bridge isang gabi, while riding papa's car.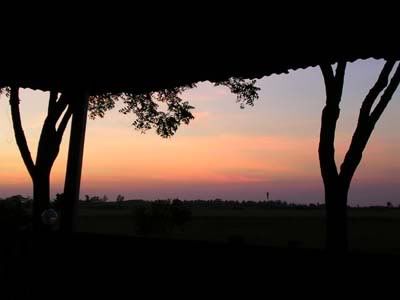 i actually forgot what i called this one. taken during sunset at the batangas flying school of the air force. we had a shoot that day there, my first day to direct LOVELY DAY.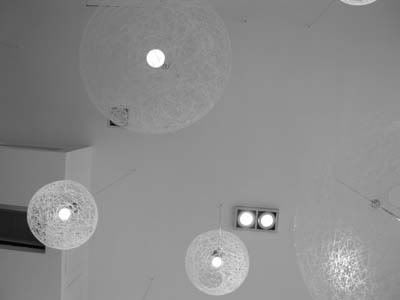 yes, i also forgot this one. tinatanong nila lagi kung ano ito. kung nasa loob ka ng cafe ng ayala museum, tumingala ka.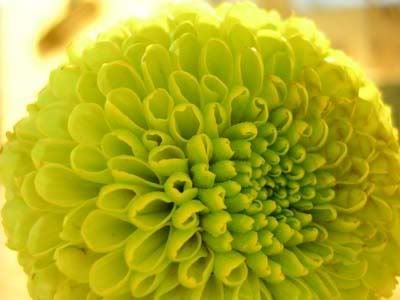 this one i call "bloom." eto nabenta ito. taken at my former home lang, naglalaro ng macro chuva ng bagong biling digicam. it's actually a flower. some sweet girl gave me flowers and i put them in a vase with water. lasted for days. thanks for the flowers, sweetie.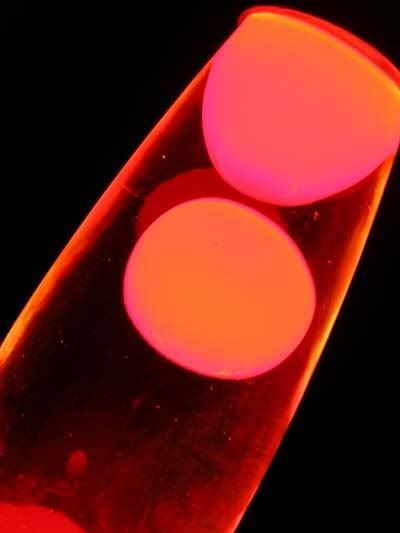 this one i think i called "lava lump." hehe. la lang. taken at fafa louie bahista ng bayan talan's recording studio.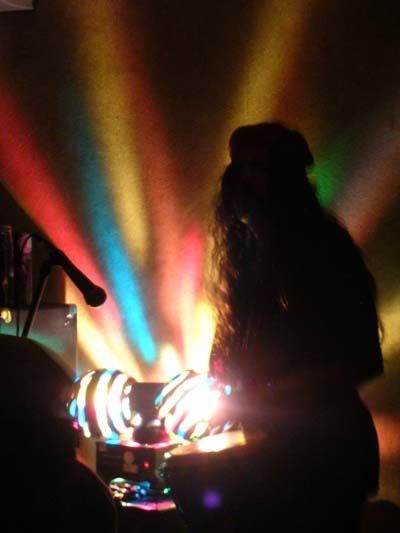 not sure what i called this. psychedelic yata. in reality, that's the silhouette of billy bonnevie during a pinikpikan gig sa saguijo makati.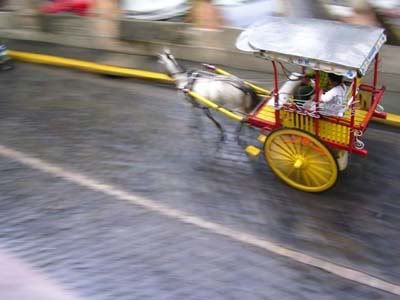 one of my favorites. i call this "speed." taken from a balcony sa isang art exhibit area/space sa loob in intramuros, in front of the cathedral.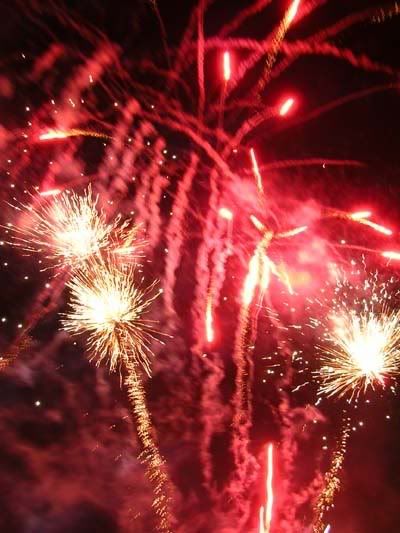 i call this one "fireworks." simple lang noh. taken during the festivities of the spanish chuvalu event ng instituto cervantes sa may intramuros.