my favorite woman in the world celebrates her birthday today.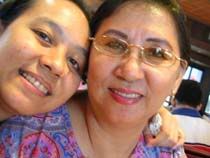 how old is she? hmmm... ewan ko. pero the year Archie comics was born was the year she was born, too, teehee. gawin bang archie ang marker ko? ehehehe. anyway, here are some snaps...

photothoughts...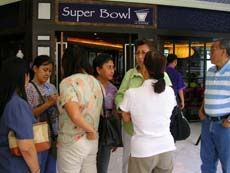 they wanted to check out super bowl in gateway. ewan ko kung bakit. chinese food? hm, sige na nga... kakain lang ako sa mga ganito 'pag kasama ko relatives ko. other than that, kung hilahin ako ng fellow conconistas sa hapchan, puwede na ko dun. saka sa wok inn din pala. fancier chinese places i tend to avoid. ewan ko kung bakit. hm. pero sige tikman itich...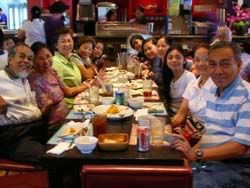 our end of the table
there's my (L, from here to there) pop and mum, tita pining who's back here na from the US, tita nedy, bebe and her kid my inaanak eron. there's (R, frm here to there) tito bert, tita coring, boojing and her mum tita boochie, tita nedy and her dawter tesa. may missing bang linsangan sister? ala naman, ano? hm, this was strictly a linsangan affair pala. keri.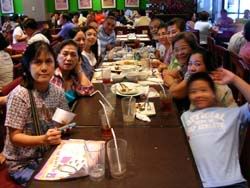 their end of the table
si eron ba naman ang nasa dulo. aba pagdating ng food sa amin, nangalahati na ang plato. haha!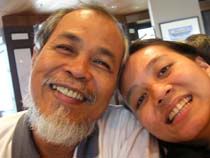 me pop!
gosh, tama yata sila! we look alike!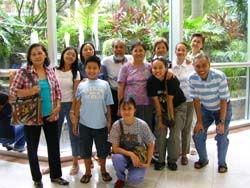 da pawnteyn
they wanted a shot by the fountain thingie sa likod. ayan.
foodie! foodie! we ordered one of those family pack meal deals eklat. ayan. msg overload here i go!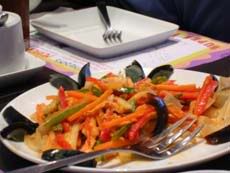 some kinda salad thingie, sarap sha, served cold tho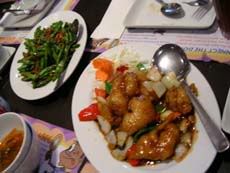 some fish in tausi yata and sitaw thang, keri lang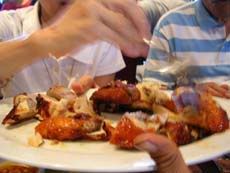 this roast chicken yata eh sarap ng balat, yum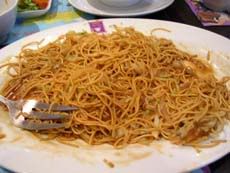 "pansit na namaaaaaaaaaaaaaaaaan?"
hihihi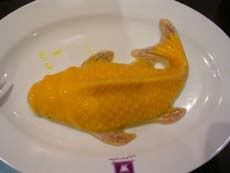 jellyfish! gelatin thingie na korteng fishda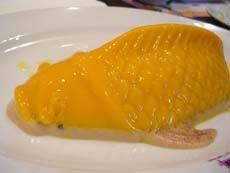 natuwa ako sa kanya, truli! i have 3 more shots hehe
yan na muna. msg overload nga yata koh hehe. pero sarap sha in fairness. huwag lang araw-arawin.
ciao!