hmmm, i think i'm growing an adam's apple.
<insert macaulay homealone photo here, or edvard munch's scream painting>
aaaaaarrrrrrrrrrrrrrrrgggggggggggggggghhhhhhhhhhhhhh!!!!!!!!!!!!!!!!
it's my throat. kinda smarting i dunno why. been hacking hacking hacking this whole week! hacking cough galore. my phlegm is already stained with some blood. i think nagasgas na ang linings... hay. kainis.
don't panic, folks. this usually happens to me. ako pa, eh beteranang hikain lola nyo. di na nga lang sanay kasi naman 10 years nang wala ang ganitong coughing fits and then now it's here again. i think it's the heat. i'm refusing to think that it's also the stress (tama na ang isang contact dermatitis finger ang i-blame sa stress) pero i have a funny feeling it is also stress-induced, but of course the worst is the weather. the heat. pag drastic weather changes, this happens to me. madalas, on the brink of an attack lang, like now. pero full-blown hacking na nga ito lately. thank goodness wala lang yung shortness of breath na para kang nalulunod at anytime feeling mo mawawalan ka na ng hininga. i don't wnt to go back to those kinds of days. i've had my fill of that in this lifetime. sa next lifetime na lang ulit. sana.
well, thanks (or no thanks, take your pick) to this coughing fits, i spent most of my days this week here at home. which is nice. which is not if you have tons of work. which is nice if you don't like hanging out at the office for a reason or other. which is not if you don't have fast net access at home. which is nice if i want more sleeping time. basta! masama din yung tama ng aircon sa kin sa opis kaya nakalala minsan. hay. eto, tumutungga na naman ng cough syrup lola nyo (certified adik hehe). ran out of peipakua e. san ba may malapit na bilihan nun dito sa kamuning area? i think i wanna treat this the 'natural' way...
ei thanks pala sa mga nagco-comment dito ha. salamat sa mga banyagang pananalitang paalala ng isang tumbuy dyan ng cybersfeyz, sa mga gritings ng isang pw, at sa aha pedopilyang komento ng isang kaibigan hahahaha. pedopilya! haha :) literal na cradle snatcher ka 'day ha. pagbalik mo rine, pakilala kita kay misha hihihi. :) pero hmm, bakit kaya mas konti ang nagkokomento dito kesa sa
luma kong blog
? mas madali ba dun o mas mahirap dito or what? digame.
photo thoughts...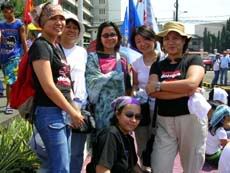 hm, nasan ba ko nung women's day? ah ayun, nakisawsaw kami sa rally ng gabriela sa rotonda. nasunog mukha ko konti eeeyoweee.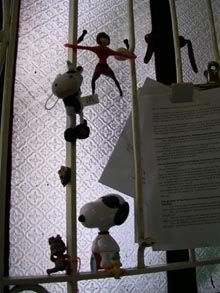 my opismeyts...halata bang madalas lang ako mag-patronize ng mcdo kapag trip ko yung toys hihihi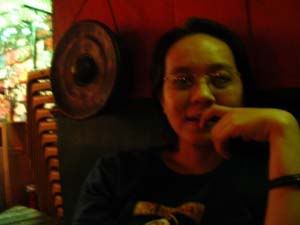 whatamithinkingwhatamisayingwhatamidoing
news flush...
i swear inq7.net changed their headline! when i clicked kanina, it said 'pope dying' or something to that effect. now it says 'world's faithful praying' chuva or whatever. binigyan ng sympathetic slant! haha. oh well...
am i moved about this piece? erehe ako kung sasabihin kong hindi, pero hindi e. here's the most prominent icon of homophobia i know, and he's dying. naaawa ako kasi he's dying, and i'm sure my grade six immaculate concepcion parish school alumna persona would be touched and all... but not this current persona here who would rather believe in an eclectic type of supreme being worship than getting my soul tied down by judgmentally hurtful dogmas. i'd rather practice my own religion than be a catholic even if it says so on my baptismal certificate.
hindi ko kasi maintindihan kung bakit these catholic leaders are disobeying the very rules that they should be following, especially jesus's golden rules. eh dalawa lang naman iyon. kung nahihirapan silang sundin ang ten commandments, e di yung dalawa na lang. e kaya lang sila pa ang unang naghe-hate sa kapwa neighbor... don't even start with that 'love the sinner hate the sin' crap because i never did understand that shit. how will one do that? it's like saying 'don't watch porn, cover your eyes' pero your ears naman are wide open and you can hear every moan and gasp and ejaculation of ecstacy. ewan.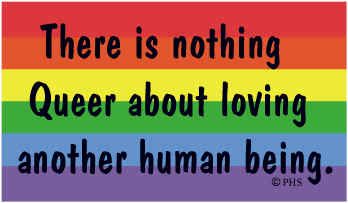 diba?
well, i guess ganyan talaga ang mundo...contrasts, dichotomies, opposites. laging may slash slash. good/evil. heaven/hell. virgin/vamp. madonna/whore. it's like what those language theorists said before, na the definition of one thing is described by what it is not rather than what it is. eh? tama ba inggles ko? basta, something to that effect. kaya kung ang dalawang babae ay magsama sa isang bahay, hindi yun pamilya kasi walang titi sa pagitan na magtatanim ng binhi at maglalabas ng anak. e kahit mag-anak isa sa kanila at may aso at pusa sila at kotse at trabaho, hindi pa rin sila pamilya. kasi walang titi nga. kahit ikaw ay isang solong ina na nagpapalaki ng anak, kahit lalaki pa ang anak mo, hindi pa rin daw yun pamilya, kahit kaaama mo ang nanay mo at yaya ni baby mo at goldfish at mayna bird niyo at bmw mo, hindi pa rin kayo pamilya kasi walang head of the family titi. di ba? pathetic. it all boils down to titi. hm, e reverse naman sa mga bading. hahanapan naman sila ng puki. kahit may butas silang pinapasukan ng titi, hindi pa rin sila puwedeng tawaging pamilya daw, kasi walang puki sa pagitan. hay ang hirap. bakit kaya nakatali sa sex organs (or in tagalog,
ari
) ang depinisyon ng pamilya?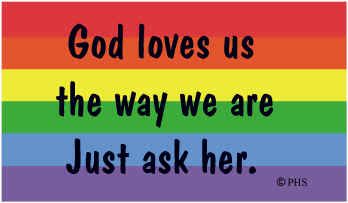 mismo!
well, the true power of the force is within us anyway, not outside of our body temple. kaya let's meditate to our heart's delight na lang and keep the faith that humanity will bring us better leaders tomorrow.