it's 3a and they must be in a roro by now, right off dalahican in lucena. some of the
isis
gang are on their way to len's at marinduque for the KKB RnR trip. opted not to go, for reasons i cannot say online. :P so bear with me. will miss the tourist spotting in southern tagalog, though. well, some other time.
anyways, spent the early wee hours shifting the contents of my diaryland.com palh online workshop entries into one of my earlier test blogs. glad it was successful. it's that link to your left that says 'my kalkalan kuwento." check it out if you wanna see current fiction by me. well, not all. all are works in progress but most are sudden fiction types kaya they appear finished already na rin.
and then i also listed that 43 things wish list of sorts for life. pinatulan ko yun hehe , nabasa ko sa blog ng former MA classmate ko. it's a very interesting idea. i thought it was easy to fill up 43 things because i just want to do so many things in my life while i'm alive and conscious. but somehow, you can't fill it up that easily pala. kayo try it. i think out of the 43 things, i only listed 28, and 2 i already accomplished yehei! yes, it also allows you to map out your progress or something. ah, how i wish i can fulfill my entry number 6 hihihihihihi... :) hehe tignan niyo na lang kung ano iyon :P
photothoughts...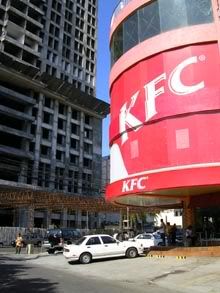 bagong fast food sa vicinity ng opis... yehei chicken! kaya lang, nasawa agad ako. hmmm... kelan ba may magtatayo ng zagu or something sa matalino st? or go nuts donuts!!!!!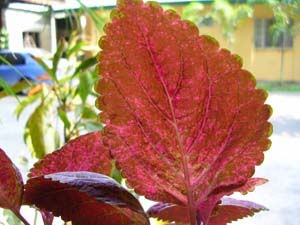 dahondahong pula! ganda sha noh?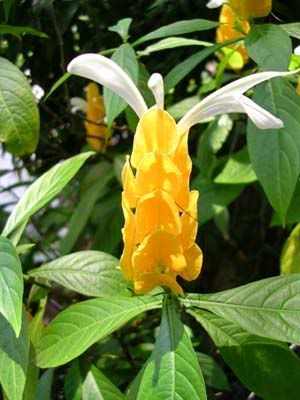 another nice yellow flower thingie. ganda ng bagsak ng sunlight sa kanya, ano? kewl.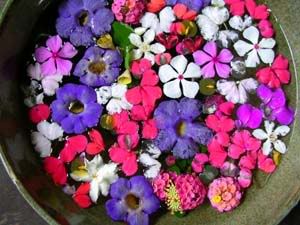 flower power, pare! cool arrangement. simple lang. parang gusto ko maghilamos sa kanya actually...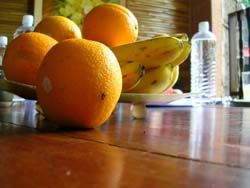 you know, there's just something phallic about these fruits, i swear... can you see something? hihi bastus!