okay, friendster just got weird. i spent nearly half an hour trying to determine if a guy connected via second degree to my network is gay. i just wanna make sure because lots of weirdos out there are sending messages saying they wanna be friendsters for no apparent reason. i've already blocked quite a few, with some trying to be friends with me because they want to be friends with my friends. how strange is that. major. so block user sila ever. mga het ito ha. pero syempre biased ako kapag lgbt or women. eh ganun ako eh bakit ba.
i think i was able to confirm that the dude's gay so keri ko siya. at friendster ko na siya. ayan. what's really weird is there's this user who just propositioned to me.
propositioned
, pare. on friendster. man, first time that happened. online like that, i mean. i mean, sure, i get that outside, in bars, exclusives, you know (the most memorable? from this scruffy-looking indian guy during new year holy hour at giraffe way back in '98). but on friendster??? turns out to be a straight couple daw looking for adventure chuva. hay naku how '90s can that get, ha. reminds me of a nocturnal night hangout time once in a place called inka on v.luna where i used to get my strawberry and baguio foodie fix -- at 2 frigging a.m. yes 24 hours sila that time. wala na ngayon syempre. anyway, francis and i were drinking tapuy yata or red wine, i can't remember. we just lived like 3 minutes away via jeep in the street across 70s bistro but bistro is not exactly the place you'd like to hang out in kung di ka maglalaklak and all, di ba? well anyway, this kinda middle-aged guy, 40ish and we were in our late 20s ha. he joined us and started chatting us up. sa kanya ko natutunan na you can make a bomb at home if you have a book called the anarchist's cookbook. seemed like an intellectual guy and we conconistas always welcomed chatting with strangers because, as part of our creed says
"lahat sa buhay ay puwedeng materyal sa pelikula."
anyway, the dude bought us a new bottle of red wine and after lotsa chitchat eklats, he spilled it na. he mentioned he lives nearby, has a wife, open-minded couple sila eklat, was open to have chuvaloos with other couples or people who are willing. i told him francis and i were not a couple (passing het pa ako noon, with long hair and super feminine chuvaness goin' on) and that i am a lesbian. sabi niya, interesting lalo kasi his wife wants to try it out with a woman matagal na, tapos join siya or another couple blah whatever. natawa lang ako. nagkatinginan kami ni francis kung papatusin namin ito. i mean heck, maybe if he looked like that guy in SMALLVILLE or brad pitt, siguro puwede pa. i coulda said yes and then focused on the wifey na lang and kicked him out of the bed ano hehe but no way. natawa lang kami ni frans and we declined, and thanked him for the offer. i guess we didn't want that kind of material at that time.
but do i want it now? hindi pa rin siguro. i dunno. this het couple on friendster, i assume they're het. e sabi niya straight sila so guy-girl siguro. i graciously declined na rin. i told her (i assume kasi ang nick niya ay babae) na i don't go for that kung may lalaki saka kung het. maybe if she caught me at a certain time in my life na open ako, puwede, pero hindi pa rin kapag may boylet. wala, hardcore tunggril ever na ang lola nyo e. kaya luz na sila.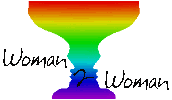 wala lang. it's just funny. i asked her why they chose me. sabi nila kasi i look good and cool. haha. e panu ba naman kasi nga ang bago kong friendster photo ay yung raymund isaac pictorial ko hehe. ayan ang nadadale. well.
oh well, adventures in cyberland. ganyan talaga. after all, materyal pa rin yan for films. hehe. kaya sige lang. surf on.
*

on to other news. medyo nadokleng ako sa kaka-update ko ng cv ko kanina sa film dept kasi required kami mag-submit at deadline na pala kanina. wahoo. kaya mejo sumakit ulo ko kakaalala ng mga chuvaness ko sa life. sabi kasi ni ate beng isama ko lahat ng seminars, publications, etc etc. hay. so i think after reaching 14 pages already (andame kong rakets and engagements ever sa life, mga lola), i opted to stop na. baka continue ko later at puwede pa naman daw yata ihabol bukas. o sha sige. bahala na.
i'm sleeping late tomorrow yehei! no 8.30 class because i gave that as their time off for research. i hope they do that. i specifically told them to use the library, not the internet. hay. i hope they do.
nagdadalawang isip din ako kung saasli ako dun sa epson photo contest. tempting ang prize pero i just found out wala akong enough budget to have 8r enlargements. hm. pero sayang eh. bahala na. titignan ko kung keri sa sked bukas tutal wala naman ako gagawin. sana hindi umulan para makapunta ko makati.
oh hey the anthology that cecilia brainard edited, GROWING UP FILIPINO, is a finalist at the now (in)famous (chick lit-children's lit brouhaha last year) national book awards for the anthology category. i hope it wins. i have a short story there. i wanted to submit a lesbian story but cecilia said there's already a gay story by joel tan kaya iba na lang daw. mejo nagulat ako kasi once again, lesbian and gay writing were lumped together as if they go together like a horse and carriage 'ika nga nung song. sad lang ako when het writers think like that. it's like saying women's writings can be lumped na rin together with the writings of the boys of yore, mga villa, nvm, franz etc. e para que pa na may ALIWW sa ateneo di ba? well... that's just me. but still, i submitted a story there kasi i wanted to be part of that book. and i'm glad i did. maganda kasi yung project e. i'd be a dufus not to join. children and being pinoy kasi. i wanted to submit yung medyo horror na catholic school girl experience sana kaya lang baka weird hehe. even for her convent book anthology. hehe. anti-madre kasi e. well, catholic schoolgirl angst ko kasi yun e hehe. some other anthology na lang. or better yet, my own book. soon.
guess who else is nominated. ..
---------------
The National Book Awards will be handed out by the Manila Critics Circle on Sept. 4, Sunday, at 4 p.m. at the Manila International Book Fair.
The finalists are:
ANTHOLOGY: *What the Water Said: Alon Poems* (San Agustin); *Growing Up Filipino: Stories for Young Adults*, edited by Cecilia Manguerra Brainard (Anvil); *A Harvest of Green and Gold: An Anthology of Short Stories*, edited by Elmer A. Ordoñez (FEU); *Magis: Writings on Faith, Joy, and Love*, edited by Queena N. Lee-Chua (Ateneo); *When We Were Little (Women)*, edited by Rhona Lopa-Macasaet and Patricia Vergel de Dios (Anvil).
ART: *Album: Islas Filipinas, 1663-1888*, by Jose Maria A. Cariño and Sonia Pinto Ner (Ars Mundi); *Ginto: History Wrought in Gold*, by Ramon N. Villegas* *(BSP); *The Landscape Architecture of Ildefonso P. Santos*, by Jeannie E. Javelosa (Ildefonso P. Santos Associates); *Philippine Markets: Homage to the Hardworking Men and Women of the Market*, by Karla P. Delgado (CEU).
BIOGRAPHY / AUTOBIOGRAPHY: *A Cofradia of Two: Oral History on the Family Life and Lay Religiosity of Juan D. Nepomuceno and Teresa G. Nepomuceno of Angeles, Pampanga*, by Erlita P. Mendoza (Holy Angel Univ.); *Erick Slumbook: Paglalakbay Kasama Ang Anak Kong Autistic*, by Fanny A. Garcia (Anvil); *Jose Maria V. Zaragoza: Architecture for God, for Man*, by Ruben D. F. Defeo (Artpostasia).
BUSINESS AND ECONOMICS: *Driven: How to Make it in Philippine Business*, by Class 1971, Asian Institute of Management; *Wealth Within Your Reach: Pera Mo, Palaguin Mo!*, by Francisco J. Colayco (Colayco Foundation for Education).
CHILDREN'S LITERATURE: *Filemon Mamon*, by Christine Bellen (Adarna); *The Greediest Rajahs and the Whitest Of Clouds*, by Honoel Ibardolaza (Adarna); *Hipon and Biya*, by Carla Pacis (Adarna); *Mr. Beetle's Many Rooms*, by Robert Magnuson (Adarna); *Papa's House, Mama's House*, by Jean Lee Patindol ( Adarna).
COOKBOOKS AND FOOD: *The Adobo Book: Traditional and Jazzed-Up Recipes*, by Reynaldo Gamboa Alejandro and Nancy Reyes-Lumen (Anvil); *El Comedor: Meals and Memories*, by Lourdes P. del Rosario, edited by Marilen Lopez and Tina Lopez (Anvil).
CULTURAL CRITICISM: *Ang Bago, Bawal at Kasalukuyan*, *Si Darna, ang Mahal na Birhen ng Peñafrancia, at si Pepsi Paloma*, *Disaster, Droga at Skin Whitener*, *Kulturang Mall*, *Lalaking Pin-up, GRO, at Macho Dancer*, *Paghahanap ng Virtual na Identidad*, by Rolando B. Tolentino (Anvil); * Fantasy-Production: Sexual Economies and Other Philippine Consequences for the New World Order*, by Neferti Xina M. Tadiar (Ateneo).
DRAMA: *3 One-Act Plays*, by Jose Victor Z. Torres (UST); *Oyayi: Sarswela ng Pamilyang Pinoy*, by Frank G. Rivera (UST).
EDUCATION: *10 Outstanding Filipino Teachers: Metrobank Foundation Search for Outstanding Teachers, 20th Anniversary (1985-2004)*, by Queena N. Lee-Chua (Metrobank); *Helping Our Children Do Well in School: 10 Successful Strategies from the Parents' Best Practices Study of the Ateneo de Manila High School*, *A Companion Manual to Helping Our Children Do Well in School: 10 Successful Strategies from the Parents' Best Practices Study of the Ateneo de Manila High School*, by Queena N. Lee-Chua and Ma. Isabel Sison-Dionisio (Anvil).
ESSAY: *Between the Centuries*, by Sylvia L. Mayuga (UP); *Looking for Jose Rizal in Madrid: Journeys, Latitudes, Perspectives, Destinations*, by Gregorio C. Brillantes (UP).
FICTION: *Cadena de Amor and Other Short Stories*, by Wilfrido D. Nolledo (UST); *Hunyango sa Bato*, by Abdon M. Balde Jr. (UST); *On Cursed Ground and Other Stories*, by Vicente Garcia Groyon (UP); *Women of Tammuz*, by Azucena Grajo Uranza (Bookmark).
FOLKLORE: *The Song from the Mango Tree*, by Hazel J. Wrigglesworth and Ampatuan Ampalid (Linguistic Society of the Philippines).
HISTORY: *In the Far Islands: The Role of Natives from the Philippines in the Conquest, Colonization and Repopulation of the Mariana Islands, 1668-1903*, by Augusto V. de Viana (UST); *Japanese Pioneers in the Northern Philippine Highlands: A Centennial Tribute, 1903-2003*, edited by Patricia Okuba Afable (Filipino-Japanese Foundation of Northern Luzon).
LAW: *Handbook sa Gawaing Paralegal* (KARAPATAN, EMJP, SELDA); *The Law on Alternative Dispute Resolution: Private Justice in the Philippines, How to Resolve Legal Disputes Without a Courtroom Trial*, by Jim V. Lopez (Rex).
LITERARY CRITICISM: *Cultural Fictions: Narratives on Philippine Popular Culture, Politics, and Literature*, by Isidoro M. Cruz (San Agustin); *Getting Real: An Introduction to the Practice of Poetry*, by Gemino H. Abad (UP); *On the Subject of the Nation: Filipino Writings from the Margins, 1981 to 2004*, by Caroline S. Hau (Ateneo); *Postcolonialism and Filipino Poetics: Essays and Critiques*, by J. Neil C. Garcia (UP).
MEDIA: *Constructing the Filipina: A History of Women's Magazines, 1891-2002*, by Georgina Reyes Encanto (UP).
MUSIC: *Music in History / History in Music*, by Antonio C. Hila (UST); *Pinoy Jazz Traditions*, by Richie C. Quirino (Anvil).
PERSONAL ANTHOLOGY: *In Ordinary Time: Poems, Parables, Poetics, 1973-2003*, by Gemino H. Abad (UP). PHILOSOPHY: *Filipino Philosophy: Traditional Approach, Part I, Section 2*, by Rolando M. Gripaldo (DLSU).
POETRY: *A Feast of Origins*, by Dinah Roma (UST); *Isang Daa't Isang 101 Lungkot at Ligaya*, by Teo T. Antonio (UST); *Liyab sa Alaala*, by Roberto T. Añonuevo (UST); *Museum of Absences*, by Luis H. Francia (UP); *Reaching Destination: Poems and the Search for Home*, by Nerisa del Carmen Guevara (UST).
SOCIAL SCIENCES: *Celebrating Participatory Governance in Nueva Vizcaya*, by Pilar Ramos-Jimenez, Saniata P. Masulit, and Ysadora F. Mendoza (DLSU); *Communities at the Margins: Reflections on Social, Economic, and Environmental Change in the Philippines*, edited by Hiromitsu Umehara and Germelino M. Bautista (Ateneo); *Invented Eden: The Elusive, Disputed History of the Tasaday*, by Robin Hemley (Anvil); *The Samahan of Papa God: Tradition and Conversion in a Tagalog Peasant Religious Movement*, by Robert S. Love (Anvil); *Self-Worth and the Filipino Child*, by Ma. Lourdes Arellano-Carandang (Anvil); *The Spectre of Comparisons: Nationalism, Southeast Asia, and the World*,* *by Benedict Anderson (Ateneo).
THEOLOGY & RELIGION: *Mga Aral sa Daan: Dulog at Paraang Kultural sa Kristolohiya*, by Jose M. de Mesa (DLSU).
TRANSLATION: *Cuentos Filipinos*, by Jose Montero y Vidal, translated by Renan S. Prado, Evelyn C. Soriano, Heide V. Aquino, and Shirley R. Torres (Ateneo).
TRAVEL: *Ilocos Norte: A Travel Guidebook* (Gameng).
DESIGN: *What the Water Said: Alon Poems*, designed by Vicente Garcia Groyon (San Agustin); *Culture and History*, by Nick Joaquin, designed by Beaulah Pedregosa Taguiwalo (Anvil); *Ginto: History Wrought in Gold*, by Ramon N. Villegas, designed by B G Hernandez (BSP); *An Introduction to Filipino Sign Language, Part I: Understanding Structure (Easy-to-read Version)*, by Philippine Deaf Resource Center & Philippine Federation of the Deaf, designed by Peter Ward; *Philippine Markets: Homage to the Hardworking Men and Women of the Market*, by Karla P. Delgado, designed by Maggie Revilla-Simpliciano (CEU); *Pidgin Levitations*, by Ricardo M. De Ungria, designed by Veni L. Ilowa and Ricardo M. de Ungria (UP).
CITATIONS: *Mga Kuwento ni Lola Basyang* series (Anvil); *An Introduction to Filipino Sign Language *(Philippine Deaf Resource Center & Philippine Federation of the Deaf); Summit Books; *History of the Bisayan People in the Philippine Islands (*UST).
-----------------------
o ayan ha, walang summit books na nominated sa children's category this year hihihihihihi. chicklitkajan. namakyaw ang lola roland sa cultural crit ha. ayus. sana win sya ever. i like him e. talino grabe. now i understand why roselle said she wanted to have his sperm meet her egg before hehehe.
*

i've been striving for the muse of fiction to take a hold of me, possess me and let me write the first 30 pages of this novel i'm trying to do. but then, the wrong muse is visiting me eh. the muse of
tagalog poetry
. poetry! and it was at this age poetry arrived in search of me... bakhet? i know not, lolo pablo neruda. well. anyway, writing's still writing. and in filipino. i miss writing in filipino. sa totoo lang, i wanna take up my phd in malikhaing pagsulat yata. ayoko na ng cw. saka nawiwirduhan na ko sa term na
philippine lit in english
. meron bang philippine lit in filipino? parang ngengot pakinggan noh? but that's just me.
niwey, share ko lang yung nagawa kong bago. tell me what u think. chaka or chika, lemme know. i welcome both sides ever.
Ilawan
Alitaptap kang
Di maapuhap
Mahirap hagilapin
Kahit ano'ng
Aking gawin
Napapadpad
Dito sa dako
Kung saan
Naroon ako
Sa madalas at hindi
Alitaptap kang
Di naaaninag
Anino sa dilim
Dadapo o lilipad
Kung nanaisin
Magpaparamdam
Kung tipo o hindi
Malalaman lamang
Sa ilaw
Na iyong bubuksan
Alitaptap kang
magpapamangha
nang di sadya
Natural na ilawan
Dala saan-saan
Mabibighani
Sinuman ang ilawan
Nanaising mahawakan
Kahit saglit sa
nahihiyang palad
alitaptap kang
dumapo sa akin
nagpakita, naliwanagan
ang magulong isip
saglit, bago nawaglit
ang ilaw mong tangan
sa panandaliang kislap
naligayahan na
ang damdaming aba
at dahil doon
habangbuhay na pagpapala
iniaalay sa iyo
umaasa ring dadapo
kang muli kung saan
naroon ako
//
yah medyo rough pa i know pero unang labas usually di ko masyado pinapakialaman na e. unless i-workshop...