spotted at the UP Film Institute Bernal Gallery announcement board...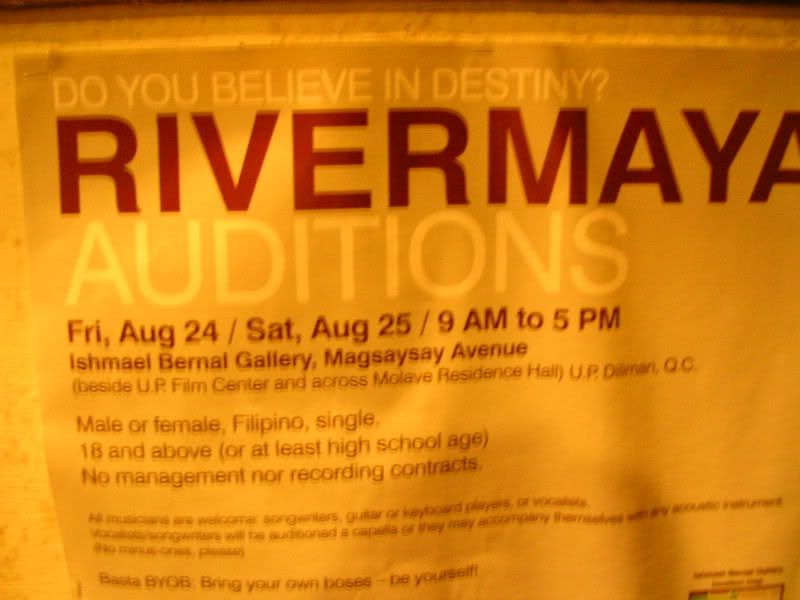 er, i believe in big-headedness. related ba?

i'm just saying.

question: kapag babae ang napili nila, will they make her take the stage name "rica blanca" kaya?

just asking...

it's the cordillera fruit wine speaking. harhar. chos.

wala, naloka lang din siguro kasi ako kanina when, over dinner in a resto with a few friends, napanood namin sa tv si tessa prieto valdez (google her image na lang...for more!) in her usual tatak-lang-niya-ever fashionista style singing avril lavigne's

hey hey you you i don't like your girlfriend...

with no less than jolina magdangal. thank goodness we missed tim yap's number!

huwaaaah. what is the world coming to? beer pa nga.

this is a strange day.