it's finally out.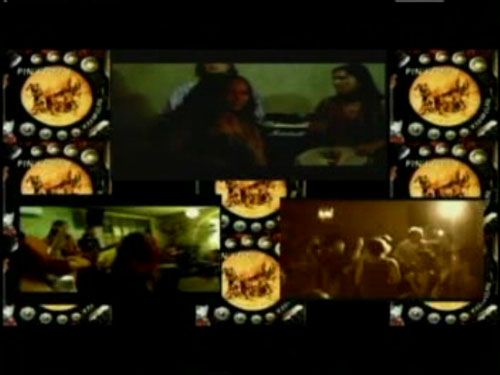 "sarung banggi"
i made two music videos (actually three, pero yung isa, tiga-shoot lang ng live action sequence at dapat may ibang gagawa ng animation sequences, pero di pa yata nila tapos) last year and two of them are now with the two major music channels. this one and the one below.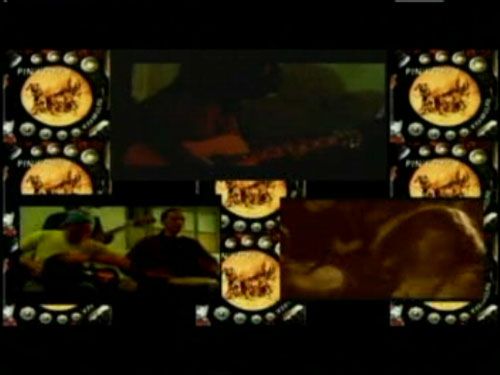 pinikpikan x 3 = yebah!
emman and the ufo pictures people provided the shoot techs of the
pinikpikan
band's latin-esque rendition of
SARUNG BANGGI
which sort of served as an exchange for letting them use the song in emman's cinemalaya digifilm SARONG BANGGI. i helped with the videography of the shoot in saguijo, together with miguel fabie and some other dude. i forgot if the top cam or bottom left cam was the one i handled, but the bottom right one was definitely mine also (subbing with the camcorder).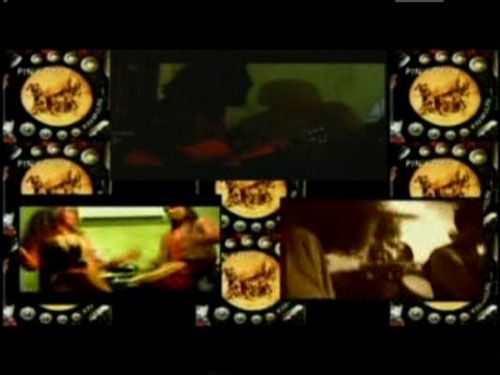 isang gabi lang ito!
the idea is to capture pinikpikan's essence. their world music fusion is definitely alive in this song as they rearranged a traditional bicolano song into a latin-inspired (rhumba nga daw sabi nung taga-spanish embassy) dance number. and when you're watching pinikpikan live, you have three things to focus on: [top] the band's music as they play, [bottom left] the band as they each do their own thang, like carol dancing/singing, boy garro banging the mother djembe, kuya sammy geniusly riffing away, etc., and [bottomright] yourself as part of the gig crowd that dances as the band plays. kasi ganun lagi, e. parang gusto mong makinig sa mga kanta nila tapos titigan yung mga nagpe-percs ever pero gusto mo ring magsayaw. kaya yan ang resulta. three in one.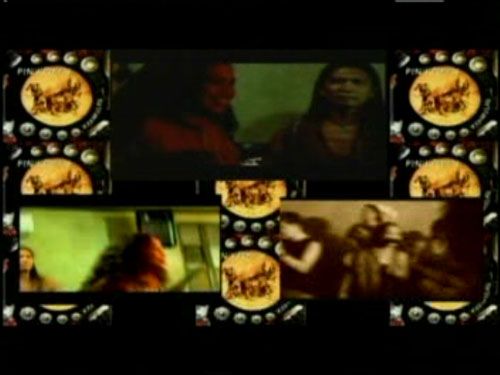 carol has three faces...
sayang at di kumpleto yung band when we shot the two main frames. i think tito the bongo boy was in bohol ba? and kuya billy was accompanying mishka in london at that time. si butch naman was late, kasi may day job. kaya nga nilagyan ko ng third frame para dun silang lahat isaksak, yung mga absentees... ayan. solb.
mtv lightened the overall look of the vid, which was okay. at least they play it somewhat regularly, even without the benefit of the record label backing. i'm so happy about that. kaya si bahista ng bayan louie (he actually has an award called "band whore" or something from NU ba yun o mtv hehe) ay overexposed sa mtv ngayon dahil yung isa pa niyang band na KAPATID ang
rising star
feature of the month... kahit hantagal na nila sa industriyah... strange.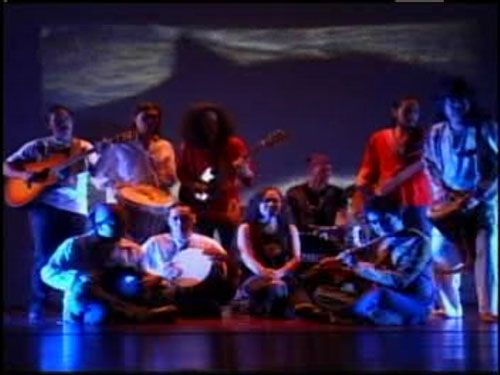 butanding
but this one was actually my baby. naunahan ko si susanna, former boss namin ni carol sa NGO, kasi she said dati na she wanted to make this song's video pala together with her indian jowa (ex?). gusto niya kasing mag-dabble into filmmaking e. hm, maybe i should send her a copy. :) kamusta na kaya yun?
from main conceptualization to directing, happiness ito, most times. :) i played with the pars at the rcbc theater lang, with the guidance of teta tulay our lighting designer. basta kelangang magmukha silang nasa tubig pero makulay pa rin hehe. saka winner talaga yung video narrative interpretation ng anino shadowplay collective pero gory lang kasi yung end part, pinakita nila yung mga butanding na kinakatay. di ko na nilagay yun no, morbid eh.
na-touch naman ako the other week. yung jowa ni djembe player dante, si yanna, said naiyak daw yung 6 year old niya nung pinapanood niya nung video. na-touch daw yung bata at nagkaroon ng advocacy to save the whale sharks. wow ang galeng! if the video could have that kind of effect on a child, wow, grabeh, mission accomplished na ako. i was trying to capture the serenity of this song kasi as how carol composed it, lyrics and melody and all. nahirapan ako nung una sa editing kasi kelangang ibalanse ang maraming bagay, pero i think na-achieve naman yun kahit papaano. and the live butanding video worked. galeng. katuwa talaga.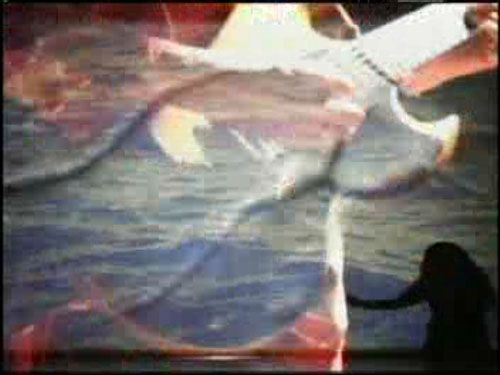 super (im)pose!
old-fashioned time-tested tricks lang ang inincorporate ko dito. none of those cgi-composite shots ek. i didn't want to rely on editing to tell the story (never will), dapat in-cam lahat halos ng effects. ayoko ng nandadaya. dapat pang-correct lang ang editing, hindi main attraction. i guess that's the cinematographer in me talking.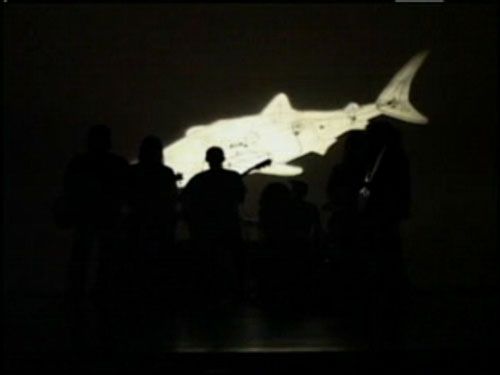 shadowy
and of course, mga trademark silhouette shots ko naipasok. chiaroscuro lover ini kasi.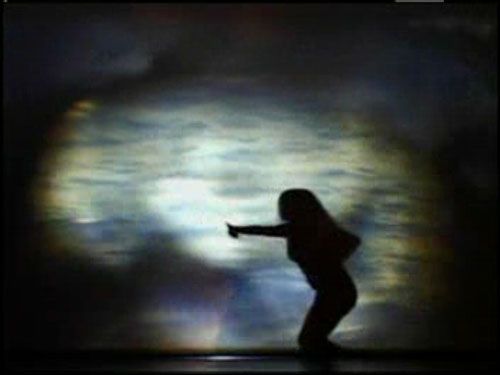 de danse
i almost missed this shot. buti na lang nakita ko ulit. it worked perfectly well. whatever anino was doing at the back there, it worked with carol's dance segment. dapat pala zinoom ko ng konti. pero oks na rin.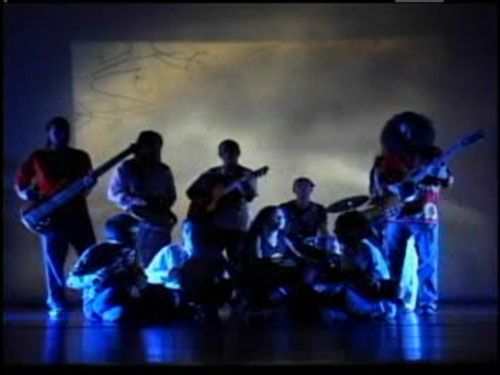 kumpleto ba?
oo kumpleto yata sila...ay teka si gerry pala wala. si gerry baguio, nasa baguio at that time... :)
help me monitor naman o.
PAG NAKITA NIYO SA MTV O MYX ANG MGA MUSIC VIDEOS NA ITO, PAKI-TIMBREHAN AKO.
text me if you know or there's always leaflens at gmail.
ang hirap kasi, para ka rin palang nag-aabang ng kanta sa radyo. kelangan i-request para makita. pero kahit i-request mo, dehado ka naman kung payola songs ang katapat mo. hay... buti na lang walang payola sa mtv... i think. eh na-play naman yung sarungbanggi e, and it was clean, no paysung. so there is hope.
i have yet to see what they're playing on myx. tinimbrehan nga ko ng contacts ko dun, forgot to tell naman what vid. oh well... abang galore na lang ang drama natin...
*

but in the meantime, i just want to post this because it serves as a refreshing break, literally, from the tons of workkkkkkkkk i have right now. i'm glad i went, even for just a day, and i'm definitely going back when the sem ends. malapit naaaaaaaaaah!!!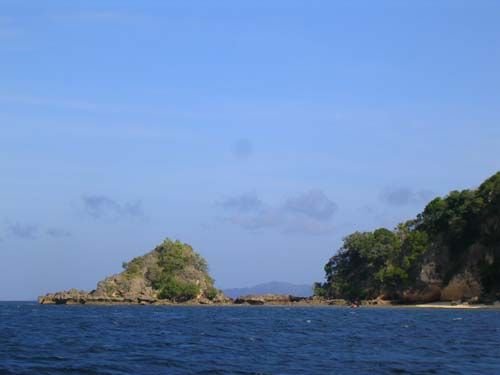 gilidan island teehee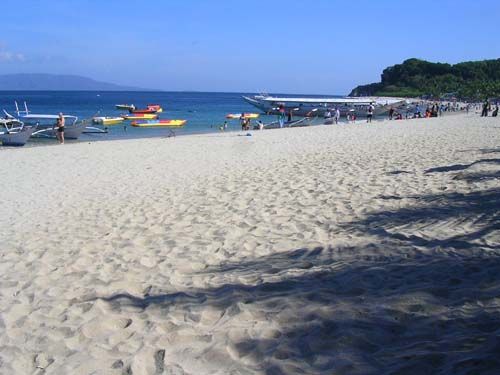 beachy white
the concept of the banana boat baffles me. really. it's a strange device.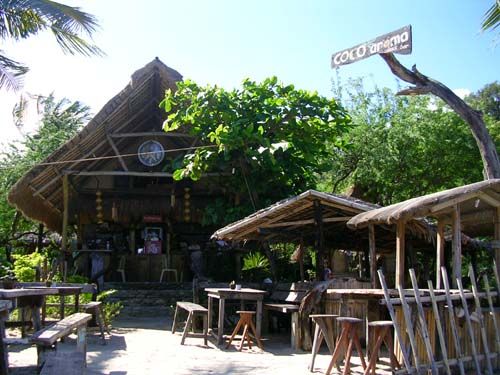 talagang tropical tienes!
i love what they did to this place. the only place in that stretch where i am sooooo sure they won't play that pinoy big brother theme song, alam mo yun? so safe sya.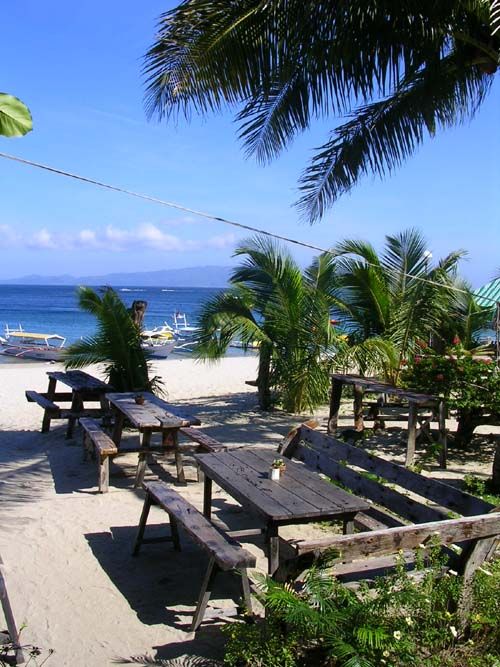 no vendors allowed inside!
and trust me, that is a relief. super.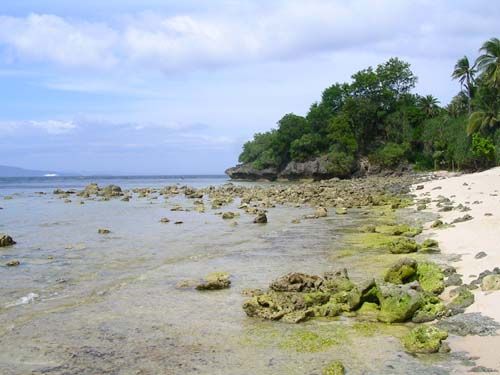 mahaba ba?
sarap mag-snorkel. :)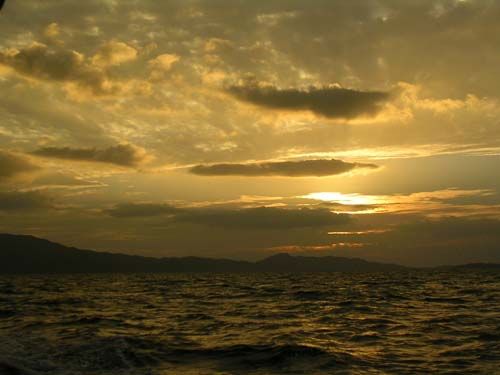 preliminary sunset
this ain't the real sunset there kasi pauwi na ito during the boat ride e. dapat i should stay overnight in the island/s to capture the real colors of the place. like in pagudpud or bantayan before.
photo respite lang po from the neverending writing/reading this week. pramis, 'pag nakapag-report na ko this friday at naisumite na ang kalahati ng nobela, magfe-fair akooooooh!!!!!!!!!!!!!!!
see u there.