CURRENT BEVERAGE: not cold water
CURRENT CHI-CHA: seattle's best javanilla cookie something super yummy sha
WHO I'D LIKE TO KILL TODAY: self-righteous idiots with mainstream media access
WHO I'D LOVE TO HUG TODAY: teachers who stand up for what is right
was gonna dive into blogging agad sana ngayon but i got caught up with email, particularly reading (finally) this response by sarah raymundo and another guy to this patricia evangelista column ek where she maligned activists, especially teacher-activists. naku hija, you don't do that to UP teachers. patay ka hehe.
...
wait ha reading pa...
...
gosh i love reading sarah's rebuttal hehe. how i miss talks that include the words neoliberalism, free market, trade liberalization, ideological state apparatus, interspersed with occasional quotes from lacan.
yah, taga-CAL/CSSP nga ang nagsasalita teeheehee. i don't know why CMC people don't talk like this. kulang yata tayo sa social theories, ano children? para hindi naman puro PINOY BIG BROTHER ang inaatupag niyong pag-usapan (hah naririnig ko kayo noh).
...
i like this quote:
The starting point of a multiculturalist is a dogmatic faith in pluralism. Pluralism presupposes that discourses have equal status in a given hegemonic order. However, it is precisely the existence of the hegemonic order that negates the> very idea of plurality. For a hegemonic order to exist, it has to marginalize certain discourses that challenge it. Antagonism, and not some Miss Universe idea of World Peace, is the condition of possibility of all social formations, including that of "liberal democratic" regimes.

sayang walang makahanap ng original na column na yun ni patricia. naku, lesson learned: huwag tsugiin ang peyups prof in mainstream media dahil you never know the powers they and their connections might have. as in. hm i guess mag-da-drop na lang siya sa class ng titser na nilait niya hehe. patay siya, taga-filipino dept pa naman e sandamukal na tibakers kaya mga tao doon?
oh well. on to other things...
*

nakuha ko sa blog ni
earnest
. sasagutin ko na lang. parang blog na rin yung sagot. parang napagod ako bigla mag-woolfish dito after reading sarah's rebuttal. :P jargon overload lola nyo. sorry at ngayon lang kasi ako bumabalik sa akademya kaya di pa ulit ako sanay sa acad-speak, especialy post-grad acad speak.
huling dyaryo na binasa mo?
-- online eh. new york times.
huling taong kinausap mo?
--si tita dolly sa cine adarna kunwari hinahanap ko bos namin pero in fact tatakas na ko kasi akala ko papalabas nila as opening film sa human rights filmfest ay yung indonesian film but wit, MANILA BY NIGHT pala e napanood ko na yun at kahit naroon ang pinaka-super cute butch portrayal in philippine cinema ni cherie gil, ayaw ko pa rin ulitin. not in the mood for ishma. no offense po. :)
may nunal ka ba sa braso?
-- alam ko meron pero parang di ko makita ngayon. must be bad lighting in my room.
kamusta ka naman?
-- nilalamig! tangina ang lamig sa cine adarna noh (or film center for you out of peyups but from peyups pips. yes they renamed it.)
ano nasa paligid mo?
- sandamakmak na cd stuff, computer paraphernalia, tubig, tisyu, alcohol, da works.
may alaga ba kayong pusa?
-- oo si abi da nanay, bast and felicia the kittie-no-mo'
malamok ba dyan?
-- hindi pa season
marunong kang kumanta?
-- gusto mong lumindol?
kelan ka huling natawa ng malakas?
-- i was recalling a kwento or another one of my famous famous people/people we know impressions with my best friend, can't remember lang
huling napanood mo sa tv?
-- i'm tripping on SMALLVILLE season 4 this week so does that count?
huling tinext mo?
-- my best friend. just checking if she reached her destination na. (she did)
describe youself in ONE word.
-- asteeeeg. nah just kidding. i just wanted to type that hehe. ewan. "eyebags?"
huling ginawa mo bago matulog?
-- kagabi? hm, wala. uminom ng tubig.
nakapunta ka na ba sa cebu?
-- yes. i love bantayan island beach.
huling inutos sayo ng magulang mo?
-- matulog ng maaga
magulo ba dyan sa lugar nyo?
-- hindi naman
may bf/gf ka ba ngayon?
-- parang
nakapunta ka na ba sa malabon zoo?
-- hindi pa.
huli mong kinain?
-- see status above
huli mong ininom?
-- ibid
huli mong kinanta?
-- refer to related question above
naka-experience ka na ba ng lindol?
-- yeah the big one. freshman ako sa fine arts pa nun. decided to skip napoleon abueva's materials/sculpture class sa foundry nya (wala naman siya dun eh) and went home. sat down and watched afternoon tv and then yumanig ang chair ko. akala ko my dog archie is underneath and wanted to get out lang but no, nasa door siya and then everything in the house started swaying. '90 'ata to. and then days after that, they kept on getting 'readings' of aftershocks and the stupid people of CFA beleived it so pinabababa kami lagi (nasa 3rd floor pa kasi kami ng main lib noon). happy naman kasi walang klase hehe. hindi 'ata sila nakikinig sa mga tao sa geo noon na hindi nape-predict ang aftershock!
kelan ka huling sumakay ng elevator?
-- hindi ko maalala. last week yata, sa greenhills.
anong gagawin mo bukas?
-- magpapa-henna tattoo sa writer's night
huling tumawag sayo sa phone/cp?
-- si ate fortune reminding me of a meeting i have with the common courses on the internet committee which i am appointed as the co-chair by i-don't-know-who.
ano palabas sa tv ngayon?
-- ewan. nakasara eh
anong oras ka natutulog?
-- ay mahirap sagutin yan. insomniac ako eh. when alone.
ano sinasakyan mo papasok?
--sitak
kumakain ka ng bayabas?
-- not anymore
nagka-sore eyes ka na ba?
-- oo yata pero di ko maalala
kelan ka huling nagswimming?
-- man, more than a year ago! need to beach myself hehe
ano sinusuot mo pag natutulog?
-- birthday suit, if weather and/or partner permits :)
kumakain ka ba ng ampalaya?
-- blech
may malala ka bang sakit?
-- asthma dati pero na-tame na
anong ginawa mo kaninang 8am?
-- uminom ng kape
may damit ka ba na ang brand ay bench?
-- oo yata bigay lang
hang ten?
-- wala
blue corner?
-- yata, brand na tinatakan ng some slogan
kelan ka huling nagpagupit?
-- more than a year ago, nagpapahaba na ko ulit
nakagat ka na ba ng aso?
-- mild lang
nasan ka kaninang 3pm?
-- ksalukuyang nakikinig sa kaklase kong nag-report ng young adult lit novel na assigned sa kanya sa MA class ko
kelan ka huling nakakita ng rainbow?
-- months ago, nung umulan tas umaraw
madalas ka bang magchat?
-- not anymore
nakitulog ka na ba sa bahay ng friends mo?
-- yes. our former conconista gatherings lasts up to 3 days minsan kaya no choice ang host hehe
fave radio station mo?
-- nada. dont listen to radio anymore
kelan ka huling na-badtrip?
-- araw-araw may level of bad trip ako. today, wala kasi i just walked around the campus a lot and checked out goodies (and found a nice bracelet) and free food and relaxed while watching an unnerving film about the arrogance of power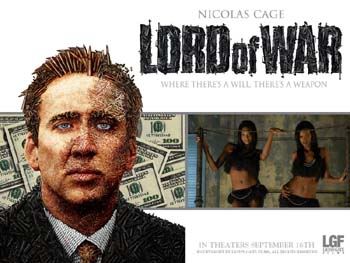 grabe ang galeng nito. very brave. the
amnesty intl
pips were there to sponsor the event. they also showed mini-docus about controlling arms campaigns. nagpa-piktyur ako to help the cause, as suggested by jessica soto (hey, i didn't know she knows me pala! hehe. sabagay a toma/chika/foreign exchange session at conspiracy was enough na yata for her to remember the people at the table kahit last year pa yun. plus of course the other AI pips know me from somewhere sa tabi-tabi...whether i like it or not...)
hey CINE VERITAS HUMAN RIGHTS FILM FESTIVAL will run at the cine adarna in UP til friday. nood kayo.
nakasakay ka na ba ng pampasaherong bus?
-- naman. ano ba sinasakyan bago naimbento ang mrt?
ano huli mong napanaginipan?
-- yung dati kong arrogant na katrabaho at yung jowa niyang self-righteous hinahabol daw ako at yung jowa ko sa dagat, parang 'vote off the island' ang drama. weird.
ano madalas mong pinapanood sa tv?
-- kung ano sinasalpak ko sa dvd player
san ka nagpnta nung new year?
-- i just stayed put, kung saan ako nakatira noon
may kaaway ka ba ngayon?
-- siguro, yung mga plastikadang alam nilang tiklo ko na ang pagka-plastikada nila heheheehe
sa tingin mo may nagagalit sayo ngayon?
-- see above
San mo gustong pumunta sa ngayon?
-- kahit saan basta all-expense-paid. puwera lang sa war-torn countries.
anong kulay ng bag mo?
-- yung ngayon, blue.
ay wala na?
o sige last na.
You Are Somewhat Machiavellian
You're not going to mow over everyone to get ahead...
But you're also powerful enough to make things happen for yourself.
You understand how the world works, even when it's an ugly place.
You just don't get ugly yourself - unless you have to!
Your Kissing Purity Score: 43% Pure
You're not one to kiss and tell...

But word is, you kiss pretty well.
Your Career Type: Social
You are helpful, friendly, and trustworthy.
Your talents lie in teaching, nursing, giving information, and solving social problems.

You would make an excellent:

Counselor - Dental Hygienist - Librarian
Nurse - Parole Officer - Personal Trainer
Physical Therapist - Social Worker - Teacher

The worst career options for your are realistic careers, like truck driver or farmer.