heya. just a quick note. i'm still alive at jotjotjot (check out link there under
U TALKING 2 ME
ober der nir da bear).
bad trip yung photo link sa likhaan a. nawawala siya, di puwedeng i-link. kainis. oh well...
man, i wanna watch this firedance thing. check it out at
http://www.firedance.org
. saw this ad in the paper earlier and it said it's coming to town. wowee. sounds exciting, man. me wanna watch.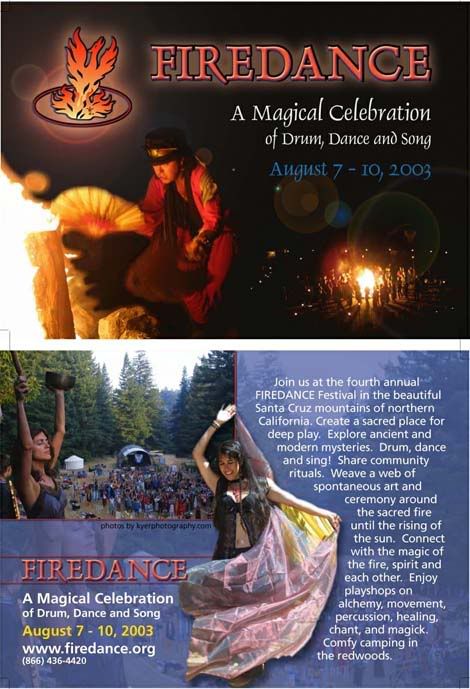 their old poster.

looks exciting! mukhang may bellydancing, sumkinda cirque de soleil thing happening but with a very gypsy flavor, fire visual displays chuvaness and drums galore! kala ko mga puti but their artist list features mga middle eastern people and mga brazilian, mga ganun. wowee! looks exciting man. sana mura tickets.

okay sleep muna ko.