and so it shall be... a movie!!!!!!!!!

*gasp*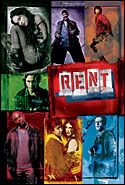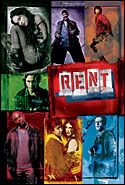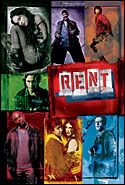 it's done! chris columbus actually finished it. the movie version of
RENT
, this musical that i really really really love. for some strange reason, i am attracted to this musical since the late '90s, since a friend of mine introduced the musical to me, even though i have quite a few things to say about jonathan larson's lesbian portrayals... but the music's so damn good so i forgive him. goddess rest his soul.
nah actually, it's not strange. the trailer said this musical defined a generation. they were referring to mine. promise. it began with
REALITY BITES
the film and escalated with this musical.
watch the
"seasons of love"
excerpt
. punyeta naiyak din ako. gaya-gaya ko sa yo salamangkiero! hehe. i love this song talaga.
five hundred twenty-five thousand six hundred minutes
five hundred twenty-five thousand journeys to plan
five hundred twenty-five thousand six hundred minutes
how do you measure the life of a woman or a man?
yeah, how do you?
but the movie still below reminds me of a... concon picture eons ago. when we were still intact. soulfully.
di ba? and somebody's wearing a catsuit, too! si cenon nga lang yun hehe. i was dressed as jodie foster in
THE ACCUSED
. imagine that.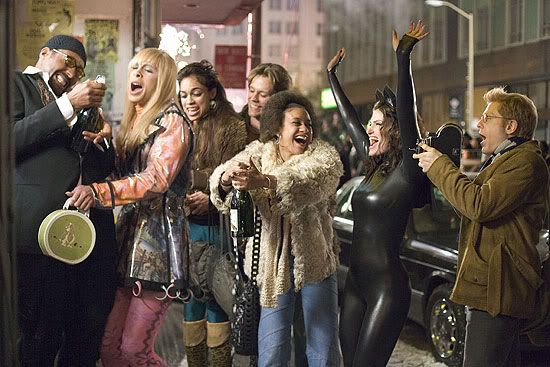 darn. how outdated can this get. mark's using a bolex camera. haha. a bolex! spring-wound pa! MOS. tangina flashback to my 16mm film thesis shoot days of the mid-'90s... dapat they updated this to a mini-dv instead. but hey, he is a
film
maker so bow. kaya lang poor nga sila di ba so how can he score the money to buy film? unless he sleeps with someone from kodak para makakuha ng negatibo hehe...
ang galeng. nasa kalye sila. totoong kalye! neo-realism, i love you. streets of new york talaga. wow. thank goodness for location shooting! mas nabuhay ang kwento nito. iba kasi pag stage, e. i watched the original staging of monique wilson's new voice company in music museum where she mooned the audience hehe. also caught the re-run at the gsis theater with conconistas. the first one was better. i wasn't happy with the very butch portrayal of the lesbian lawyer there. lynn sherman did the role justice in the original run. and she looked cuter in a suit hehe. saka parang calvin millado lost the 'roger angst' in the second run. i dunno why.
watch the trailers
here
.
wow may actual dialogue!!! hehe. not just music like madonna's
EVITA
years back. i like!
shucks excited na ko to see how they executed
"la vie boheme"
hehe. who can ever forget these lines:
to sodomy
it's between god and me
to S & M
la vie boheme!


to anyone out of the mainstream
is anyone in the mainstream
to anyone alive with a sex drive
ayuz.
*

nate-tense na ko ever sa
ROCKSTAR INXS
. ang hindi alam kasi ng ibang contestants ay sandamakmak ang pinoy sa mundo kaya maraming bumoboto kay fil-aussie MiG ayesa heheh. it's the jasmine trias hawaii phenomenon, dude. i actually know one person who texts her votes. devah. pinoy rocks! pero punyeta kelan ba machuchugi si jd yabang!
hey did you know that mig used to play ANGEL in a Rent production in, um, sa London 'ata. trivia. nabasa ko sa inquirer. hmmmmmmm lumalakas ang radar koh sa kanya maderrrr...
well, no day but today, folks...