my sister's new dog in the US...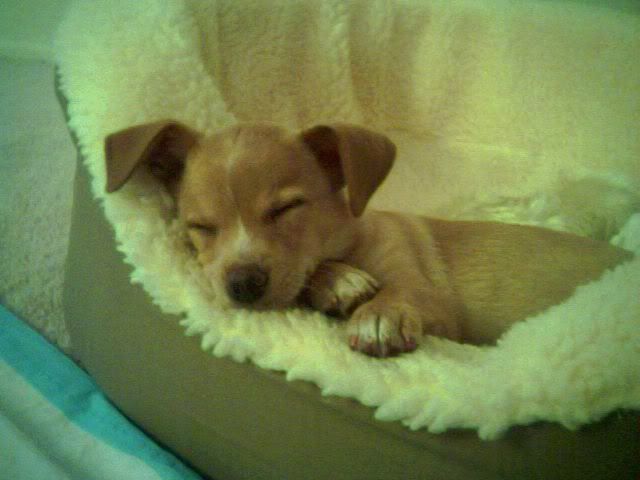 first name cody. last name...pendent? hihihihi :P
chihuahua sya. californian cody d chihuahua chuchu.

yah, we're puppy people talaga pero lately, parang pussy person na ako eh. er, i didn't mean that in the lewd sense heheheheh. :P super close na kami ni bast, my female kinda-kittie na kapatid ni logan, the one who died. bast is my next favorite among the... litter baga ang tawag sa group of kets? pero type ko ng ket na blue-eyed at black. hm, san kaya makapulot nun? mas kyut kung kuting muna sila. what i like about kitties is their inorn ability to toilet-train themselves. naghukay ako sa lawn ko ng iba't ibang butas para gawing compost pit pero ayus, ginawang kubeta ng mga nyeta. at tinabunan! pero at least clean sila devah. namamangha ako sa fact na ito super.